Get on the Fast Track to Success
We Are Always Hiring At Our Call Center!

Discover the Possibilities – Be a Part of a Winning Team
At Confie, our employees enjoy a positive, dynamic, inclusive, and collaborative workplace where performance is rewarded, continued learning is promoted, and employees have exciting opportunitiesfor advancement.
Confie is one of the top ten insurance brokers in the United States, but we didn't achieve this milestone by chance. We believe that our success is due to the talented people on our side and our positive corporate culture. We also have one of the most diverse employee teams in the insurance industry.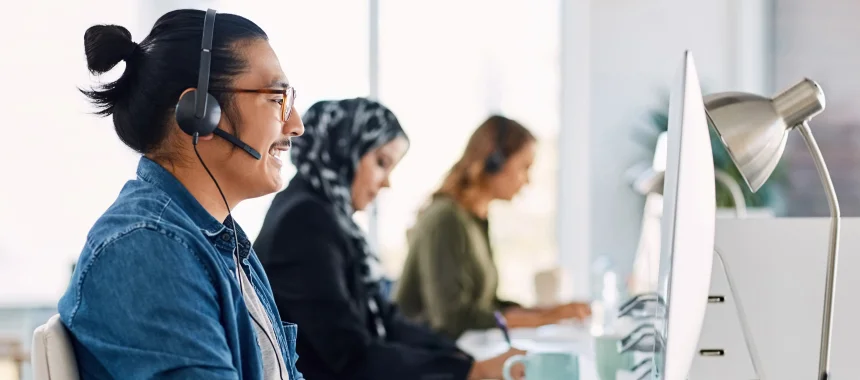 Confie's U.S. employees enjoy competitive pay and a convenient work-life balance in their schedules. We also offer a robust benefits package that includes:
Medical, dental, and vision health plans

Retirement Plan

Fitness

Employee
Assistance Program

Much More
Call Center Career Opportunities
Great Location. We are located at Zona Rio in Tijuana.

Private Healthcare Insurance and Preventive Care.

We offer paid training to all employees.

We partner with local businesses to provide employee discounts.

We provide advancement opportunities with our Leadership Training Program.
As we continue to grow and extend our reach, our priority is focused on recruiting talented and driven people to add to our team and build them up for success.