Business process outsourcing (BPO) has helped countless businesses reach their full potential. But that doesn't mean it's the best choice for your own business.
As with many major professional moves, different outsourcing processes comes with unique advantages and disadvantages. In order to determine if your own company needs BPO, it's important to understand what those advantages and disadvantages are.
Wondering what the pros and cons of BPO are and what this means for your bottom line? Keep reading to discover the answers!
What Are the Pros of BPO?
If you're reading this, you're likely wondering if BPO is right for your business. To help answer this question, let's dive right in by examining the different pros of BPO.
For many businesses, the most important pro is simply that BPO will save money. To understand why, imagine that your business is going to go in a new direction and offer new services to clients. Between staffing and training costs, this can get very expensive. But BPO lets you find the skills you need from different best business process outsourcing companies for a fraction of the cost of relying only on in-house talent.
There are other reasons why BPO can help save your business money. The first reason is that BPO lets you reduce administrative costs across the board. The second reason is that you no longer have to devote time, space, and money to the different tasks that BPO companies will be taking care of. And a reduction in such ongoing cots makes a major impact on your bottom line.
Managers usually love BPO because it often makes businesses more efficient overnight. Many businesses (especially small businesses) usually have various key employees wearing many different hats and bearing several responsibilities. By shifting key responsibilities to BPO providers, you can make sure your best workers focus only on what they do best.
And part of the beauty of BPO services is that you have an immense pool of talent to draw from at any time. Why waste the time and other resources spent on retraining existing personnel when you can instantly hire an expert for a much lower cost?
Finally, growing businesses love BPO because it helps them scale with speed and efficiency. If your business has been growing faster than you were expecting, BPO can help you continue to meet your company's goals even as the scale of your business dramatically increases.
What Are the Cons of BPO?
As you can tell, there are plenty of reasons to love BPO. But before you start looking for business process outsourcing companies, you should be aware of some of the potential drawbacks.
One issue that some companies run into involves trust. Simply put, these businesses may be wary of trusting some of their main tasks to a company located halfway around the world.
And even if the BPO service provider is completely legitimate, working remotely with a provider on so many different things may open your company up to business security risks. This is especially true if the business process outsourcing company is going to be handling any sensitive information.
While outsourcing to a BPO provider is still an excellent way for your business to save money, some companies underestimate how much this will cost (especially if they are outsourcing many different processes). And this problem may be compounded if the provider has hidden costs that end up catching you by surprise.
The final potential con is that your employees and organization are going to need some time to adjust. It can be difficult for employees (especially veteran employees) to get used to relying on those outside of the office to take care of key issues. And even if they don't mind getting help from others, it can take time to plan your BPO processes and policies in a way that saves your company the most time and money.
Making the Most Out of Your BPO Experience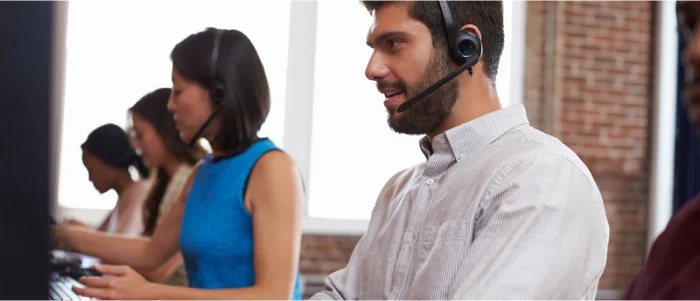 Earlier, we touched on many of the different benefits you can experience with BPO. However, not every provider offers the experience, price, and service you need.
What's the common denominator of all those great BPO benefits? Simple: they all involve working with a provider you know and trust.
It's essential to take your time to find the right provider. Be sure to speak with multiple potential providers until you are comfortable with your choice.
The more you speak with a potential provider, the better you will get to know them. This can help you determine the quality of their customer service while ensuring there aren't any insurmountable language barriers.
Why the Cons of BPO Don't Have to Be Dealbreakers
We reviewed several of the potential cons of using a BPO provider earlier. And if we're honest, some of those cons sounded pretty scary. But if you take the proper precautions, none of those potential cons need to be dealbreakers.
For example, you won't face security leaks or provider trust issues if you simply take the time to research providers and find the one you are most comfortable with. This will ideally be a nonissue because you shouldn't be handling sensitive information and communications materials to a provider you don't really trust.
And sure, some businesses get overwhelmed by the costs of BPO as they begin outsourcing an increasing number of sources. But a trustworthy provider will tell you about their pricing upfront and will not have any hidden fees. Between having a good provider and doing a little planning, you can make sure the final total is not a surprise.
The last potential con concerns the employee adjustment period. While it's impossible to eliminate this adjustment period fully, you can speed employees through it by reminding them that outsourcing specific jobs is intended to free up their schedules and ultimately help them with their job performance.
What Next?
Now you have a better understanding of the pros and cons of business process outsourcing. But do you know where you can find the BPO provider to help with your own business? Confie specializes in BPO and helping your company reach its full potential while saving time and resources. Contact us today