Inbound calls serve as an important business function for several reasons. They provide opportunities for businesses to directly engage with customers to build rapport, provide assistance or solutions, gain feedback, and build brand reputation.
Inbound customer service calls address inquiries, ask for technical support, place orders, and more. This article discusses the purpose and benefits of inbound business process outsourcing (BPO) customer service companies and how your business can use these effective strategies.
What is an Inbound Call?
An inbound call is when someone calls your company. A customer (or potential customer) may call your company for any number of reasons. The important thing is to have a friendly, professional and informative person on the other end when your customers reach out.
Your relationship with your customers directly affects your overall business success. Direct touchpoints over the phone are a chance to demonstrate commitment to client satisfaction. They also offer valuable insights into pain points that result in developing solutions to meet them. These create positive experiences that contribute to brand growth and reputation.
When you are able to address questions, concerns, and needs quickly and effectively, it is more likely to foster loyalty. Customer loyalty is defined by the commitment and attachment a person has to your brand or business. This is due to the trust and emotional connection they develop with you and your products. Key indicators of brand loyalty include repeat purchases, paying premium prices for products and services, and willingness to provide feedback.
The way this trust and emotional attachment is formed is due to the positive experiences customers have during their interactions with you. One of the ways these moments happen is over the phone. Customers call businesses for many reasons, including questions, inquiries, and concerns. It is important to have a strategy like a customer service call center to address these needs if it cannot be handled in-house.
Inbound customer service solutions are important to handle all customer needs, especially customer complaints. These inbound calls create an opportunity for crisis management by providing support to customers. It is important for agents to address the details of every concern and turn the conversation into a more positive one. This is done by speaking directly with customers and offering them empathy, practicing active listening, asking questions, providing solutions, and following up. These processes are more likely to give customers what they need to increase the likelihood that they will buy from you again.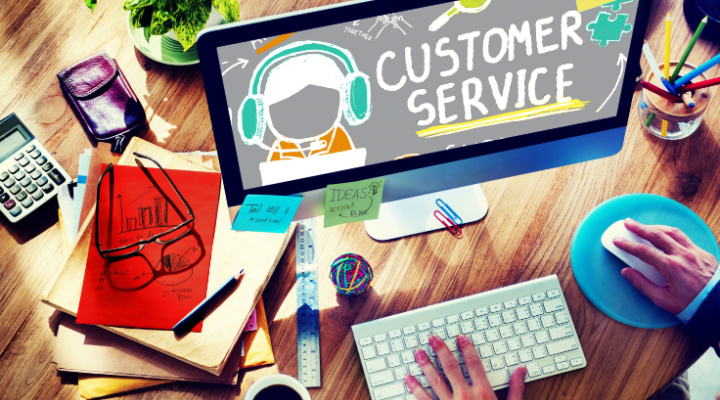 Purpose and Benefits of BPO Inbound Customer Service Call Centers
The purpose of customer service call centers is to serve as a platform to facilitate communication. These centers address customer needs, provide solutions, and build rapport. Real-time responses to customer needs often leads to quicker and more effective solutions, which leads to higher customer satisfaction.
Your core of employees may not have the time or inclination to spend answering your phones. And there's probably a better use for them, anyway. Since installing a call center is quite pricey, a BPO call center with trained agents may be the perfect answer. Speaking of answers, you definitely want someone to answer the phone when a customer calls.
If you want to give your customers reassurance, it can be done by hearing a voice during live calls with an agent, rather than receiving a message via email or web chat. This gives a personal, more human conversation that provides several benefits. This is especially helpful to diffuse tense situations, offer live guidance and troubleshooting, and handle complex issues.
These services offer you many benefits, as well. On these calls, representatives gather valuable market research about customers. This includes topics like pain points, preferences, and trends. This information provides insight to improve products and services and create better solutions. These conversations and improvements positively impact your brand's perception due to meeting customer needs, while giving them positive experiences.
The number of positive interactions people have with you affects revenue, scalability, and overall success. Having an inbound BPO customer service solution helps you stay ahead in your industry.
Inbound Call Center Examples by Industry
Each industry experiences calls differently. Some have conversations that are more customer-service focused. Others cover topics that require offering information or technical assistance.
Retail and e-commerce businesses receive calls about order placement, tracking, returns and status updates. Hospitality and travel industries receive calls about reservations, bookings, and itinerary inquiries. Healthcare companies handle appointment scheduling and billing questions. Banking and financial services receive questions about account balances and card activations or replacements. Technology and software industries get calls about technical assistance, address website glitches, and offer support with software updates.
These businesses benefit from 24/7 inbound customer service because it meets specific business needs – like handling inquiries, processing billing, and account management – while keeping customers happy. A call center also saves time to use towards other business functions. If you are trying to find more time to allocate towards other areas of your business, this may be a good way to get there.
Techniques for Successful Inbound Calls
There are several techniques that make for more effective conversations. First, it is essential to hire professionals with a positive attitude. This makes a difference in how inbound calls are handled and their outcomes. When calls are handled in this manner, customers are more likely to leave happier, which can influence their retention and their word of mouth recommendations.
Representatives that accurately address concerns build trust and brand reputation. When customers feel heard and solutions are provided to meet their needs, it fosters rapport, and thus, trust. This is essential to the long-term retention that keeps your business running. It takes practice to handle these conversations effectively, so partnering with a BPO that's had time to build a strong foundation is essential.
Objections are another natural aspect of these conversations, but addressing them with empathy and professionalism positively affects retention. Empathy is another way to build trust and rapport and thus, the happiness of anyone that buys from you. All of these techniques build relationships, which is crucial for the long-term success of a business.
Driving Sales and Retention with Inbound BPO Customer Service
Inbound customer service provides an opportunity for driving sales and increasing retention. Talking directly with people identifies opportunities to cross and upsell products, educates them to make informed decisions, and addresses their pain points.
Excellent inbound customer service prioritizes several factors that increase the likelihood of keeping someone's business. These include efficiently resolving issues, building rapport, and sharing promotions or loyalty regards. All of these make people feel valued. When this happens, there is a possibility to drive immediate sales and foster long-term relationships that contribute to business success.
Partnering with the Right Inbound BPO Customer Services Companies
Inbound customer service serves a purpose and offers many benefits to businesses when the proper strategies are implemented. Hiring the right call center will make a difference. You need agents who are well versed in working with your clients and customers to find a meaningful resolution to their call.
Confie BPO offers inbound call center services to help businesses build their reputation, increase customer satisfaction, and obtain success, while scaling contact center operations. To learn more, send an email to contact@confieBPO.com, call us at 800-684-2276, or visit us online.