Whatever your company does, it does it well. That's true whether you lead an accounting or financial services firm, healthcare organization, small manufacturer, or technology startup. But how much does your team know about running a call center or generating new business leads if your primary business is, let's say, to fabricate automotive parts or advise healthcare clients?
Not necessarily much. But you're not expected to be experts in areas far outside of your primary area of business. If lead generation is not one of your core strengths, you should consider business process outsourcing support in this critical area.
Let's start with a brief definition.
What Is BPO?
Business process outsourcing, or BPO, is a strategy to contract outside partners to provide expertise in one or more areas receiving less expertise and attention from your team. The idea is to let these outside experts execute the planning and day-to-day activities in the non-core departments or disciplines. In many cases, that can include lead generation and call center operation to further spur the growth of your business.
You're already familiar with the concept of securing third-party support. You probably hire outside services to provide legal and accounting guidance, as well as your cleaning and security operations and perhaps other non-core responsibilities. You could hire additional staff and conduct each of those pursuits internally — but why would you? Each is beyond the reach of your company's main area of influence.
It might well be more cost-efficient to hire the service rather than put the personnel on the payroll and add more to your responsibilities. That way, your people can keep their focus on what they and your company collectively do best.
How Can My Company Benefit from BPO Lead Generation Services?
Lead generation is a critical tool for growing your enterprise. If it's not an area of strength, you should consider the benefits of BPO support.
BPO offers cost-effective solutions in functions as diverse as payment processing, IT support, administration, and back-office operations, in addition to call center operation and other lead generation responsibilities.
Superior lead generation strategies from organizations with proven track records in BPO add to your bottom line. They can put your sales department in contact only with serious commercial or consumer buyers of the products or services you offer. Your company can quickly benefit whether you're in the B2B or B2C sector.
A good lead generation resource will help your company widen its market base by linking your team with targeted audiences who would otherwise be outside of your reach. What your sales team ends up with is solid, pre-qualified leads, many of which can be quickly turned into clients or customers.
It takes an entire team to do lead generation the right way, and that's what your company will get through a talented and experienced BPO operation.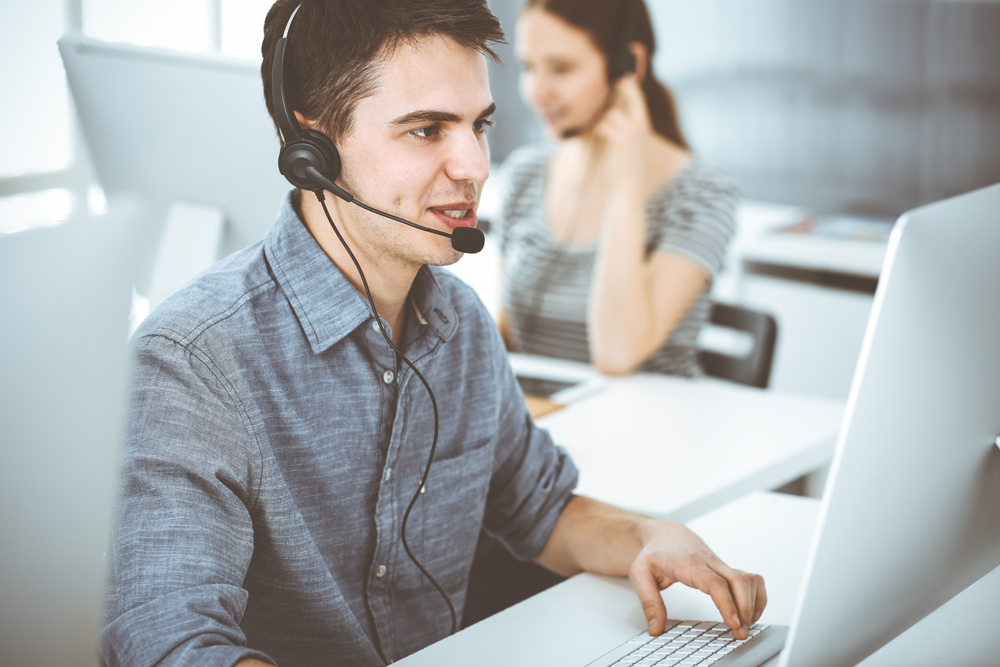 How a BPO Expert Can Provide Dependable Lead Generation and Call Center Support
A BPO source that has these related specializations will learn almost as much about your products or services as you, then reach out to generate fresh leads and convert them to solid prospects for profitable follow-up by your sales team. That will empower your people to continue to do what they do best — closing those solid leads without spinning their wheels.
Your new BPO partner must also be good at upselling and cross-selling to your current customer base while strengthening brand awareness and enhancing your company's reputation. All of that can be accomplished through your partner's tried-and-true strategies and execution in marketing, outbound calls, and call center operation. If it's a good fit, you'll see your BPO business partner as a resource, not an expense.
This resource lets your team maintain its focus on what you do best while you let your BPO do the same. You'll come to depend on your BPO resource for rigorous actions and proven results in lead generation and other responsibilities outside of your company's core strengths.
It's no wonder that so many leading U.S. companies in industries including insurance, financial services, technology, manufacturing, retail, e-commerce, healthcare, and others increasingly turn to BPO support.
Confie BPO Offers Lead Generation Services to Transform Your Business
To discuss the possibilities of a winning partnership in lead generation and other areas with a BPO leader, call Confie BPO at (800) 684-2BPO (2276) or send us an email. We look forward to the opportunity to discuss the numerous ways in which we can add value to your operation.