Business Process Outsourcing (BPO) has established itself as the premier way for businesses to have and provide needed services while saving time and money, but what does the future hold for this valuable business tool? Confie BPO is on the cutting edge of what is coming next. Let's look at the biggest trends in BPO and how they are likely to affect the future of business.
What Emerging Technologies are in the Future of BPO?
Technology is constantly evolving, and this will create both opportunities and challenges for the future of BPO. Emerging technologies such as social media and increased automation are being used by BPOs to reduce costs and speed up growth. According to Credo Consulting, consumer demands for multi-channel communications (including social media, live chat, etc.) have dramatically increased over the past five years.
Robotic Process Automation (RPA) is the process of using bots and artificial intelligence through a user interface. When done well, RPA will complete the same work that a human can, except faster and at a much lower cost. As RPA becomes increasingly popular, service providers will need to invest in artificial intelligence (AI) for BPO to remain competitive.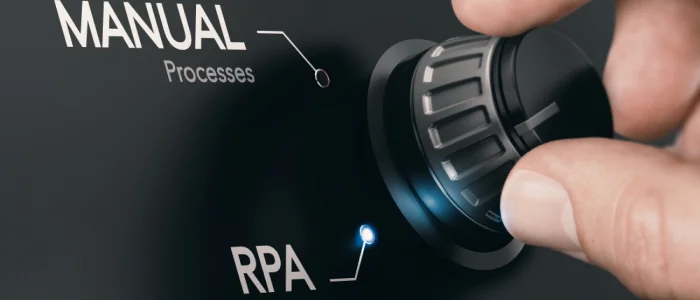 This model also reduces the number of human workers required to complete certain tasks, so workers within BPO will need to keep their skills sharp, invest in education where necessary, and specialize to remain competitive. BPO call center services cover a wide range of applications today.
Social media has become a way of life. In the late 20th century, the customer service industry depended on websites and Interactive Voice Response (IVR) to transfer a call to a representative who could handle the request. Currently, roughly 79% of the U.S. population is using social media. Browsing favorite social media sites is a daily activity for most people.
Where are the Future Geographic Centers of BPO?
Near sourcing and outsourcing save companies time and money and allow them to focus on their core skill sets. Exactly where the work of BPO gets done depends upon a number of factors, including the ease and logistics of travel to the BPO site, cost, and availability of labor with various specialties and skillsets, and how favorable the politics of the given nation are to the economics of BPO.
When all of these factors are taken into consideration, the location of BPO centers becomes more and more important. BPO centers that are situated in favorable places are positioned for positive future growth.
What about BPO Growth in Mexico?
Confie's BPO nearshore call center is a great example of geographic success. Located just minutes from San Diego, it has the advantage of the ease of travel and many cultural similarities due to its proximity to the United States. Our agents are both bilingual and bicultural fluent, making communication and excellence in service a breeze. We are on Pacific time, making meeting planning and one-off communications simpler.
Latin America has seen a 1644.3% growth in internet usage over the last 15 years, making it ripe for BPO. In addition to the advantages already discussed, Mexico has a large talent pool of approximately 500,000 IT professionals and economic and political stability. These factors bode well for keeping Mexico as a major player within BPO locations.
What about BPO Growth in Europe?
Having multilingual employees who speak several European languages is a huge advantage for the BPO market in Europe.
In 2017, Bulgaria was the 12th most desirable outsourcing location in the world. As a location for BPO, Bulgaria has the advantage of very low wages and a large pool of available IT workers. Romania was among the fastest-growing economies in the EU in 2017, with a 5.7% growth rate. In addition to low wages, Romania has a high percentage of college graduates with a background in STEM.
What about BPO Growth in Africa and Asia?
India, Malaysia, and the Philippines are the top BPO destinations in Asia. Malaysia is the 3rd most desirable country for BPO locations due to its stable business environment. These locations are expected to continue to have a strong presence.
In 2017, Egypt was the 16th most desirable outsourcing location in the world. Egypt has the advantages of a strong infrastructure and a highly educated, multilingual workforce available for BPO.
Will Startups Use BPO?
In a word, "yes." The specific needs of startups depend upon their industry, location, and competition. However, all startups are under pressure to succeed quickly, and they often have limited resources.
The advantages of BPO for startups are clear — by delegating non-vision critical tasks to professionals who are set up to succeed in those areas, startups can save time and money while concentrating their talent on the core skill sets necessary to grow their fledgling business and keep it healthy for the long term. Everything from recruiting to hiring to downsizing for seasonal or greater economic reasons is less expensive and streamlined with BPO. Basic services from HR to accounting to customer service and sales can be near sourced or outsourced to great advantage for startups.
What Types of New Services Will be Available Via BPO in the Future?
This will be an especially interesting area to watch in both the near term and long term with respect to BPO trends. Knowledge Process Outsourcing (KPO) is one area for growth. Ten years ago, when people heard "BPO," they interpreted it as either accounting services or customer service representatives in a call center. KPO takes BPO to a whole new level. Roles like IT development, biological and pharmaceutical research, market research, investment research, and web design are all ripe for KPO.
BPO has truly grown up from its days of the pioneering call centers that only offered inbound customer service calls for its clients from a toll-free number. Believe it or not, the internet wasn't even a major factor in those days. Today, technological innovations, an ever-shrinking world with social media, and the growth of BPO into new geographic locations and professions have created an invaluable tool for businesses of all sizes.
To learn more about the trend-setting business tool of BPO and how it can help your business save time and money while driving productivity and performance, visit Confie BPO online or at 800-684-2276 today!