Your business is steadily growing. Or perhaps it is quickly evolving. That's the good news. However, as it grows, so too does the competition for your time, attention, and capital. Fortunately, the strategy of business process outsourcing, or BPO, keeps up with, or can even help trigger your upward trajectory.
A good call center operation scales with your company's changing demands. We'll show you how, but let's first take a quick overview of what BPO is all about and how your quick-growth company can profit.
Your Nearshore Call Center Is a Vital Partner
Every successful company has its core strengths. These are areas of the business that brought on growth and success in the first place. Those strengths might be customer service, sales and marketing, product development, cash flow, or whatever else this company does exceptionally well.
Nevertheless, like individuals, not every part of your company touches a core strength. A company that makes innovative products might be weak in sales. One that has superlative sales performance might not give enough attention to human resources.
The BPO strategy is to let its clients maintain and enhance performance in their core strengths while extending cost-effective non-core services such as call center operation, IT support, accounting and collections, payment processing, lead generation and outbound sales, among many other departments and disciplines.
Nearshore outsourcing refers to call center operations undertaken by partners located within closer geographic proximity than the typical outsourcing resource. Your partner might even be in the same time zone, or one that's only a couple of hours off your timeline. Your employees don't have to get up in the middle of the night for virtual meetings or spend most of their work lives going to and from airports.
Nearshoring is a fully bilingual resource in Mexico, rather than a call center partner in India, China, or Taiwan. It can save money, avoid the burnout of your key people and appease your customers when they speak with someone completely capable of understanding their language and culture.
Now let's look at some of the various ways a call center can scale with your company's quick growth.
1. Sales Operations Quickly Expand with Outside Call Center Support
What does the term "sales" mean to your company? Is it quick order fulfillment by phone, or a multi-channel long-range cycle with education to attract big-ticket buyers? Is your customer base B2B or B2C?
However it's done, your company's sales department will find itself challenged as your business grows. That's when many companies decide to outsource the challenge and engage in call center operations.
An effective outsourced call center includes significant training on the client's product line. The team can effectively answer customer questions, solve complaints, and fulfill orders.
You can even engage your call center partner to make outbound calls, whether to close sales or to generate valuable leads to be passed along to your internal sales operation.
2. IT Call Center Support Lengthens Your Available Hours
Your product managers are working after 5 p.m. The sales team is processing orders over the weekend. Your accounting department never stops crunching numbers. All of this frantic activity is going on because your company is on the fast track.
What happens if the computer system crashes after hours? Or your company gets held hostage by a virus a hurried employee accidentally downloaded? Your IT team will be busy for the foreseeable future to fix the issue.
Meanwhile, your customers still need technological help with your product. Who will answer the calls and walk them through issues they encounter? A nearshore call center IT team, that's who.
It's smart to look into this extended resource before your business starts to expand. That way, you'll have an outside 24/7 vendor already familiar with your operations and technology needs before it get critical.
3. BPO HR Operations Support Your Hiring Frenzy
Frenzied hiring is a good news-bad news scenario. On the positive side, it means you're growing. No one hires during the dry times. On the other hand, it can wipe out your human resources department — especially if HR basically consists of one very overworked operations manager.
You suddenly need to recruit new talent in multiple fields. Your stressed-out HR team must handle recruiting, benefits, onboarding, personnel issues, training, and whatever else comes up during skyrocketing growth. There's never been a better time to scale up your HR team than when you're scaling up your entire workforce.
An HR BPO can provide valuable support in areas surrounding the interview process – recruiting, screening and taking care of the administrative tasks after a successful hire.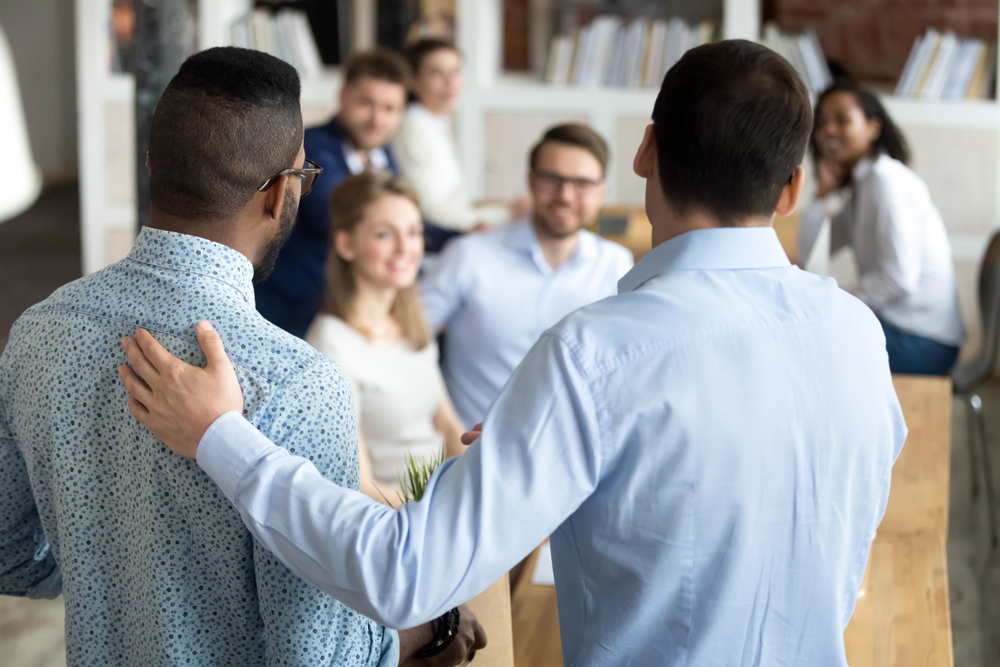 4. Multi-Departmental BPO Is the Solution When Your Business is Seasonal
You need help everywhere. You could go on a hiring spree in just about every department in your company. Still, fast-track growth doesn't last forever.
Can you predict the long-term global economy? Do you know without a doubt what's going to happen with your industry, your competitors, your current product line and products still in development?
Probably not, and that's what's putting everyone in your organization under the strain of extended hours. Yet, your people can only put in so many late nights, missed lunch breaks, and extra weekend hours worked before morale nosedives.
What happens if your company suddenly plateaus, or even slumps? How many of the good people you hired in the spring will you have to let go come fall?
That's another reason why growing companies rely on BPO support throughout the organization: Because no one knows how long hyper-growth will last, and you don't want to be in a situation where you have to lay off as quickly as you recruited. Your call center partner offers customized solutions that include picking up the pace when necessary and slowing down when your industry does.  
Looking For an Experienced BPO Partner?
At Confie BPO, our commitment is to support your company's fast-track growth. We're here to offer affordable and experienced nearshore outsourcing wherever and whenever you need it. Call us at (800) 684-2BPO (2276). You can also send us an email at contact@ConfieBPO.com or fill out a brief form online.