Outsourcing call center operations has become an increasingly popular solution for companies of all sizes. This practice offers numerous benefits, including cost savings, improved customer service, and increased flexibility. However, it's important to consider the potential drawbacks, such as communication issues, quality control, and cultural differences.
This guide will help you carefully weigh the pros and cons so that you can make an informed decision about whether contracting a team of business process outsourcing (BPO) call center experts outside of your organization is the right choice for your business.
The Bottom-Line Boosting Benefits of Outsourcing Your Call Center
With the advent of modern communications technologies, outsourcing both inbound and outbound operations has never been easier.
As an auxiliary function of a business, this focus area needs specialized management teams, significant investments in technology infrastructure, and a dedicated HR team to hire, train, and retain operators.
Businesses outsource their contact centers for a variety of cost-saving reasons. Many of them find the ability to optimize their core business, while improving the efficiency and productivity of customer touch. Here are some examples of how a BPO call center will provide a solid return-on-investment (ROI).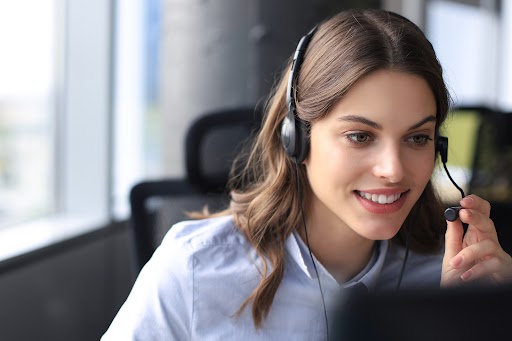 1. Decreased Capital Expenditures and Improved OpEx
Operating these services in-house can be an expensive proposition, requiring significant investments in infrastructure, technology, and personnel.
By outsourcing, your business can avoid these costs and benefit from the economies of scale offered by providers who can spread their costs over multiple clients.
This fact means that your business can achieve significant savings with contact operations while maintaining high levels of customer service quality.
2. Improved Flexibility and Operations Scaling
Call center outsourcing companies can scale their services up or down depending on the needs of their clients. This means that businesses can adjust their call center operations to match changes in their business volumes or customer demand without having to worry about investing in additional infrastructure or personnel.
Additionally, offloading these tasks to specialized providers can free up internal resources, allowing businesses to focus on their core competencies and strategic priorities.
3. Ease of Technology Upgrades
Call center outsourcing services typically invest heavily in the latest technology and infrastructure. Businesses can benefit from access to advanced systems and tools without having to make significant investments themselves.
This includes technologies like predictive dialers, voice recognition software, and customer relationship management (CRM) systems, which can improve operator performance and enhance the customer experience.
4. Improved Sales Productivity and Revenue
For businesses looking to achieve greater sales team productivity, contact center outsourcing to an expert provider can offer several advantages, including:
All-in-one sales solutions comprised of new customer acquisition, relationship management, customer growth, and buying pattern research.
Improved revenue growth thanks to more sales meetings booked, cross and up-selling, market research, and call recording to analyze patterns that lead to successful sales results.
IT infrastructure support that helps support sales agents without forcing the requisite capital expenditures onto your business.
A skilled BPO partner will handle all these functions across a variety of industries to help boost the top and bottom line.
Famous Success Stories of Call Center Outsourcing
Some of the most famous examples of call center operations outsourcing include:
IBM achieved 70% cost savings by moving its operations to service providers in India.
Dell was able to reduce costs while maintaining customer satisfaction by relocating operations to several different countries.
American Express achieved reductions in operating expenses and increased customer satisfaction rates by moving operations for select product lines to several different regions, including the Philippines, Mexico, and India.
The Key Challenges of Outsourcing Your Business's Call Center Operations
Some of the most common challenges that businesses run into when outsourcing call center operations include:
Language and culture barriers, especially those from offshore firms, may cause challenges in selling to a domestic market.
Quality control issues due to a firm's inability to adequately control agent production and standards.
Data security challenges due to inadequate investment in IT.
Distance and time zone issues, which can cause a loss of control.
When vetting potential partners ask them about how they mitigate these risks. Working with a nearshore BPO call center firm can offer a way to receive all the benefits of call center outsourcing without taking on the negatives associated with offshoring.
New Developments and Emerging Technologies in the Call Center Outsourcing Space
As the business process outsourcing (BPO) sector continues to evolve, new technologies are emerging to enhance the customer experience and improve operational efficiency. Some of the latest developments in this field include:
AI Large Language Models (LLMs) have taken the world by storm and could dramatically change the call center landscape by reducing OpEx and hiring needs.
Sentiment analysis technologies can identify the meanings, emotions, and contexts of conversations to identify problematic and beneficial patterns.
Cloud technologies continue to outcompete on-premises solutions by allowing the transference of CapEx to OpEx through recurring fees.
The advent of AI algorithms that can learn from large data sets combined with human-quality text-to-voice software may very well upend the entire industry in the near future.
In today's competitive business environment, it is more important than ever to partner with a BPO company that offers customized business solutions supported by innovative technology.
Outsource Your Call Center with the Experts at Confie BPO
By outsourcing your call center needs with a trusted provider, you can access a team of experts who specialize in customer service and have the resources to implement the latest technology and best practices. This can lead to improved customer satisfaction, increased efficiency, and, ultimately, a better bottom line for your business. If your company is exploring BPO call center solutions for the first time or thinking about a new partner, check out this cost calculator.
At Confie BPO, we offer call center outsourcing solutions to help businesses achieve greater operational efficiency and reduce capital investment costs. To get started, give us a call at 800-684-2276, or get in touch online via email at contact@confiebpo.com, or visit our website for more information.