If you work in the healthcare industry, you know it is a thriving and busy sector. With the many duties and responsibilities you have to manage, turning to business process outsourcing (BPO) and call center solutions can be a smart move. Healthcare BPO offers many advantages, such as cost-savings and improved efficiency, making it an attractive option for organizations looking to streamline their processes.
What is Healthcare BPO and Call Center?
Outsourcing in the healthcare industry consists of facilities utilizing third-party companies to perform essential business functions, optimizing the organization's productivity and efficiency.
Healthcare BPO helps companies in the medical profession operate more effectively by managing repetitive and/or specialized tasks.
Medical offices manage a wide range of paperwork, phone, follow-up, collections, scheduling and financial tasks. Using a reliable BPO call center partner can free up medical professionals to focus on delivering excellent patient care and maximize office efficiency.
As a result of delivering time and cost-saving benefits, outsourcing has risen in popularity over the last several years. 
HIPAA Compliant for Healthcare BPO
Medical practitioners and their staffs understand the importance of patient confidentiality and data protection more than most industries. They must answer to the federal government to ensure their Health Insurance Portability and Accountability Act (HIPPA) standards will stand up to any examination.
Trusted BPO and call center partners will employ methods that go above and beyond to ensure HIPAA compliance is constant and unerring.
What Tasks Can the Healthcare Industry Outsource?
The health industry is similar to any other business field, with its long list of administrative tasks. Some of these include answering incoming calls, scheduling appointments, inputting patient data, tracking insurance payments, coding medical procedures properly, ensuring government compliance, and more.
With the aid of an expert healthcare BPO call center company, these tasks are completed in a timely, professional manner, lightening the administrative load.
Medical Coding and Billing with a BPO Partner
Medical facilities must process large amounts of records accurately and in a timely manner. To ensure that the medical coding and billing process is done correctly and efficiently, many medical facilities are turning to BPO.
By outsourcing these business processes, medical facilities can be confident that their coding and billing is completed accurately and quickly, without adding extra work to their already busy employees. Each medical procedure is assigned a specific code that indicates how it will be billed to the insurance company, and if done correctly, it can help speed up the flow of incoming funds.
BPO Insurance Processing
This part of the process is vital to ensure payment resolution. If the insurance isn't processed properly, the payment won't go through for services. This can set a facility back, especially when there may be hundreds or thousands of insurance claims going through the office weekly. Instead, streamline the entire process by opting to outsource claims processing to one company.
Data Entry Outsourcing
Medical providers must enter substantial data into the computer on a regular basis. This data includes patient tests, lab results, patient insurance information, and prescription inventory data. This time-consuming job is completed efficiently with data entry outsourcing, and you save hours of work.
Medical Transcription
Large medical facilities spend an inordinate amount of time transcribing medical files. Trained BPO agents understand how to process this information in an efficient and confidential manner.
Patient Care
Do your patients receive a follow-up call after they've seen your medical staff? This small gesture sometimes gets lost in the shuffle of a busy medical practice. Patients who feel their doctor's office cares about them are more likely to return and refer their friends and family.
IT Services
Computing systems don't stay stagnant. It seems like just when everyone is trained on your current software, a change comes down the pike. It's not only frustrating to your staff to use out-of-date technology, it can compromise your commitment to HIPAA and sensitive patient data.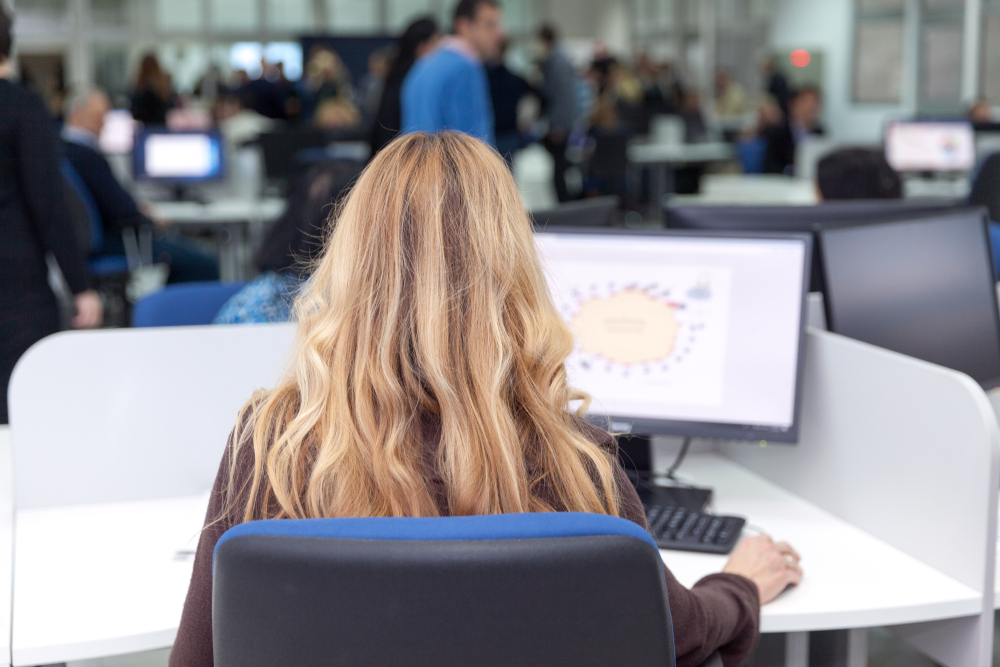 Five BPO and Call Center Benefits for the Healthcare Industry
As a medical professional or the director of a regional hospital or care center, you can optimize your organization by tapping into the benefits of call center outsourcing. Here are 5 ways the advantages of outsourcing healthcare business processes can help.
1. Cost Savings
By handing off many of the time-consuming, routine tasks that you'd have to pay a salaried employee to do, you reduce your total costs. You may be able to cut down staff hours or the number of staff on the payroll by outsourcing certain functions to vendors who specialize in that work. You won't have to hire and train new employees when someone leaves or retires.
2. Increased Efficiency
Your office work is simplified when you reduce paperwork and data entry tasks. This allows you to focus on patient care so you have not only returning clients, but referrals.
3. Improved Quality
When one person is trying to wear all the hats, so to speak, it can lead to mistakes. Outsourcing leverages the expertise of specialized third-party vendors who will devote their focus and energy to accuracy, thus providing the business with greater quality.
4. Greater Growth
Since you will no longer be bogged down by all the miscellaneous tasks that come with operating a healthcare business and being a medical provider, your practice can experience growth. You can expand to include more patients and help more people.
5. Improved Patient Experience
Patient satisfaction is a key component of being successful. By outsourcing all the busy work, you can give your patients more personable, reliable service.
Expand Your Ability to Care with Healthcare BPO
As a healthcare provider, your primary goal is to meet the health needs of your local community. Paperwork, compliance with government regulations, and hiring and training new staff can be time-consuming and cumbersome tasks.
Wouldn't it be great if you could take the time you would normally spend dealing with tedious phone calls and mountains of paperwork and instead use it to focus on helping your patients?
Comprehensive and Confidential Healthcare Solutions are in Reach
With Confie BPO, you can focus on patient care, while we handle the paperwork and follow up. Let us help your business so you can make an even bigger impact on your local community! Contact us online to discuss your options. You can also reach out to us over the phone at 800-684-2BPO (2276) or by email at contact@confieBPO.com.