Businesses of all sizes and types are taking advantage of business process outsourcing (BPO) to save money, reduce risks, and allocate more time and resources to growing their business. Knowing what you want to outsource and where you want to outsource is an essential step in the outsourcing process. You have three outsourcing options: onshore BPO, nearshore BPO, and offshore BPO. Learn more about the differences and why outsourcing may be a good option for your business.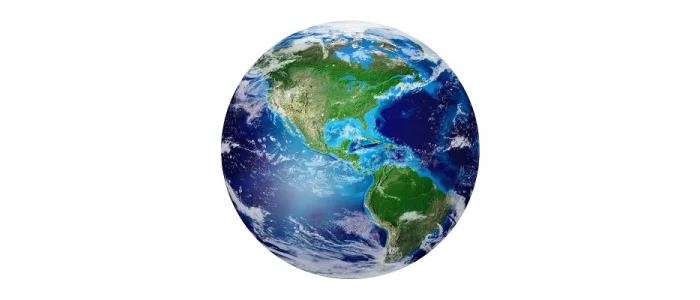 What is Onshore BPO?
Also called domestic outsourcing, onshore outsourcing is when a business hires a third party in the same country to manage specific business functions.
What is Nearshore BPO?
Nearshore business process outsourcing is hiring a third party to handle business functions in a country that neighbors your own. For instance, your business is located in the United States and you outsource to Mexico or Canada.
What is Offshoring?
Offshoring or offshore outsourcing consists of hiring a third party that is located in a completely different part of the world, such as India or China, to handle business tasks.
Offshore vs. Nearshore vs. Onshore, what is the Best Option?
This is a personal decision that should be well-researched. Think about the needs of your business, your budget, your schedule, and any other unique requirements you may have. For instance, if maximizing your budget is the priority, then outsourcing to countries with lower production costs may help you reduce expenses.
For that reason, many companies may choose a nearshore operation. Nearshoring allows companies to leverage an affordable talent pool while receiving high-quality work. Nearshore partnerships are easier to maintain, as on-site visits can occur more frequently and it's easier to collaborate when you're in the same or a nearby time zone. You also have the added protection of your Intellectual Property through the USMCA Agreement. These benefits make nearshore outsourcing the ideal choice.
Offshore may be the cheapest, but you often have to deal with time and cultural differences. Traveling to an offshore partner may be difficult due to distance and cost.
Onshore may be the most expensive option, but it offers high-quality work, no language barriers or cultural differences and traveling to an onshore partner's location can often be quick and simple.
What Are the Cost Differences in BPO Locations?
Offshore: Costs less but it can be challenging to maintain
Onshore: Convenient, but the most expensive
Nearshore: Affordable and convenient, the optimal choice
| | | | |
| --- | --- | --- | --- |
| Key Factors | Nearshore | Onshore | Offshore |
| Costs | Medium | High | Low |
| Time Zone Difference | Same/Similar | Same | 4+ time zones away |
| Cultural Alignment | High | High | Low |
| English Skills | High | High | Low/Medium |
How Do I Know if Business Process Outsourcing is Right for Me?
If your business is experiencing a lot of growth, then BPO is a good option for you. As the business owner, you want to be able to focus on those tasks that grow your business and increase revenue. Tasks such as accounting, payroll, customer service, and social media marketing can be outsourced to a well-qualified, nearshore BPO services company such as Confie BPO.
Nearshore Outsourcing with Confie BPO
Are you ready to get started? Nearshore business process outsourcing with Confie BPO allows you to have more time to focus on growing your business. You no longer need to burden yourself with looking for and training in-house employees when you can have a devoted outsourcing team producing high-quality work at a fraction of the cost.
Confie BPO partners with businesses of all sizes and across multiple verticals. Leverage our expertise to handle your accounting, technical support, sales, collections, and so much more. Our highly-trained staff is bilingual and works in the Pacific time zone. We have a new, state-of-the-art facility that is open 365 days a year and 24 hours a day. Call us today at 800-684-2276 or contact us to find out how Confie BPO can help improve your customer satisfaction and help you save money.