Business process outsourcing, or BPO, is here to stay. That's because by strategically delegating some work to BPO, businesses can create cost savings and better achieve their goals while increasing employee morale.
How Does Business Process Outsourcing Provide Job Opportunities?
BPO creates job opportunities for everything from customer service call centers to IT help desks to lead generation to accounting. By moving jobs needed by a company in one country to a nearshore or offshore BPO service, the new location receives new jobs and new job training. Where there are good jobs, there is greater prosperity for the employees, their immediate families, and the communities in which they live.
Even though the COVID-19 crisis impacted many businesses and made the global economy suffer, the BPO sector is still growing and providing thousands of people with jobs. This has helped to create economic stability for many people during a time of otherwise unprecedented challenges.
How Does BPO Drive Economic Growth?
Companies that utilize BPO for some departments realize cost savings. For example, if a company in the United States or Great Britain outsources their accounting or IT services to a country that can provide those professional services at a lower price, the company will save money and can then invest that back into their business in their home country.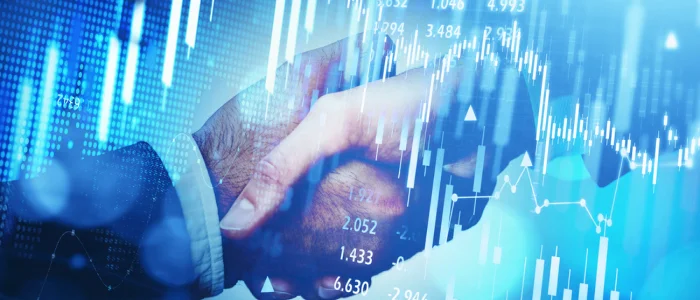 Customer service and IT were the first to be broadly outsourced with BPO, but the wealth of tasks that can be delegated by BPO also includes lead generation, inbound and outbound sales, accounting and collections, and payment processing.
By streamlining a process such as customer service or a technical customer service, many organizations can hone their workflows to achieve a much higher rate of efficiency, acquiring top talents that will not only benefit the end user, but also will make the economy grow.
Business Growth Comes with New Challenges, BPO Can Help
BPO can indeed be a strategic tool for business that are looking to polish and look for new ways of keeping the growth of a company. By focusing on working alongside the BPO team to target:
Optimizing of the operations
Definitions of new goals
How to streamline process
Accessing specialized expertise
Focus on core competencies
By having strong attention to these core business axis, the business can positively impact not only the local economy, but also become a global driving force.
How Does BPO Create Better Customer Service in Call Centers?
Any experienced businessperson can tell you that customer service is the lifeblood of their business. It only takes one bad experience to lose a customer. And in our social media savvy world, one bad experience can be broadcast far and wide to damage a brand.
Customer service call center solutions are one of the most established areas of BPO. The right BPO firm can provide you with professional, reliable customer service representatives who are specifically trained on your products and services and are available 24 x 7. Sometimes the time zone differences between call centers and company home offices can even be an advantage. Customer service representatives can provide service in the middle of the night to many of the company's customers while being able to work a more traditional day schedule in their home country.
How Can BPO Affect Customer Retention?
Customer retention is one of the most important goals of BPO customer service. By impressing your customers and nurturing that relationship, you can not only avoid damaging social media messages, but you can also cement the high quality of your brand in the customer's mind and have the opportunity for cross-selling and upselling.
Prospective customers are influenced by high customer ratings and positive online comments.
If your business takes advantage of the metrics provided by customer satisfaction surveys, you will be able to see in (almost) real-time the positive effects a good BPO customer service call center can have on your business.
How Does Business Process Outsourcing Promote Diversity, Equity and Inclusion?
One of the advantages of BPO is the opportunity to interact with professionals from other countries and other cultures.
Common sense would suggest that if our neighbors in other countries have greater job opportunities and our customers have positive professional interactions with them, that there would be the potential for greater intercultural respect and understanding as well as the economic advantages for both the company that is outsourcing and the individual employees of the BPO company.
Confie BPO Can Help You Achieve Your Goals in 2023
Although Confie BPO is constantly upgrading to integrate the latest in proven and successful BPO techniques and call center services, we aren't new to the scene we know what is a BPO. That experience can give you the competitive edge you need to accomplish your goals.
Contact us to find out more. You can check us out online, email us at contact@confiebpo.com for a more personal message or simply call Confie BPO at 800-684-2BPO (2276).