Customer service is an essential part of your business. Building on relationships with your current customers is a less expensive and easier way to grow your business than attracting new ones.
Because customer service is so crucial to the growth and efficiency of your business, you don't want to trust the work to just anyone. However, you also don't want to lose sight of making sure your customers are happy because you are so bogged down with other aspects of your business. There are many competitors out there just waiting for you to slip up and lose customer loyalty.
Moving some or all of your customer service call center services to a trusted nearshore Business Process Outsourcing (BPO) partner is one top way to keep your valued customers invested in your company, while freeing you up to focus on other parts of your business.
Over Half of all Businesses Outsource Their Customer Service
More and more companies are using BPO for their customer service. In fact, the market for outsourced customer care is expected to become a $110 billion industry by 2024.
Your company doesn't have to be in the Fortune 500 to benefit from outsourced customer service. Outsourcing your customer service is a great way to ensure that you meet the needs of your current customers while freeing up time for you to work on other aspects of your business.
Weighing the pros and cons of using nearshore BPO for your company's customer service operations is an important step in making the decision, especially since customer retention is so important to your company's success.
Here are the top 10 reasons to outsource your customer service.
1. Reduced Cost
Hiring employees to handle your company's customer service can be costly. Besides paying them an hourly wage or salary, you may also need to provide health insurance benefits for full-time employees. By outsourcing your customer service, you can save on the costs of having in-house employees. You also won't have to purchase additional equipment that you might need for an in-house customer service team, which can be a significant cost saving.
2. Better Management of Resources
When you use a trusted BPO provider and funnel your customer service responsibilities to a reputable call center, you free up time and resources that can be used to focus on other aspects of your business. Your management team and employees can do the job they were hired to do rather than having to deal with customer service issues that occur.
3. Flexibility and Scalability
BPO customer service call centers typically handle the needs of several businesses. So, they can quickly scale up or down the amount of work they do for your business based on its needs. For example, if your company has a specific busy time of year or you decide to launch a new product, the outsource center can ramp up its operations to meet the needs of that campaign.
4. Specialized Industry Knowledge
While you may be an expert in your industry, you probably don't have expert knowledge of how to deliver outstanding customer service. But, the staff at an outsourced call center knows what it takes to provide excellent customer service. It's the primary goal of their job. They know precisely how to talk to your customers, answer their questions, and provide them with the help they need.
5. Brand Representation
Even though they don't work for your business directly, outsourced customer service agents know that they represent your brand when they work with your customers. They're adaptable to the needs of your customers while maintaining your company's brand image. They can make your company look good in the eyes of your customers.
6. Data & Analytics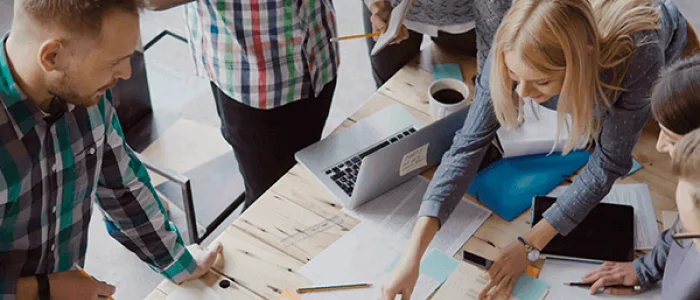 Your BPO partner has various ways to show you that they are doing the job you hired them to do. With more resources at their disposal, they can collect information and insights about your customers. This data can be beneficial in evaluating how you do business, your company's processes, and even how you market to new customers.
7. Cost Management Tools
Outsourced vendors typically evaluate their profitability based on costs per transaction, so they have the tools required to measure their per-call costs. This data can help you manage expenses and calculate your profitability, which is harder to with in-house customer service.
8. Quality Control Measures
Many outsourced customer service providers have a specific set of Key Performance Indicators (KPIs) they follow to measure their performance. Call centers often use average call time and first-call resolution KPIs. Having quality measures and performance assessments in place ensures the outsourced vendor meets your business's needs.
9. Access to the Latest Technology
Buying special VoIP, email, SMS text, web chat, social media engagement, and cloud-based platforms for an in-house customer service team can be a costly venture. Nearshore BPO providers already have this equipment to use for multiple clients, so you won't have to make the investment.
10. 24/7 Availability
If your business has customers from all different parts of the world, you'll need customer service representatives available around the clock, 24-hours a day, seven days a week. To do this in-house, you'd have to hire many employees that would be available in several shifts throughout the day. A nearshore BPO can be available to your customers 24/7 whenever they need assistance, as well as being close enough to make quick changes. Providing your customers with 24/7 services will make them happy and more likely to continue to work with you.
Keep Your Customers Happy with a Trusted BPO Partner
Keeping your customers happy and coming back to do more business with you is the best way to grow your company. By outsourcing the customer service role of your business with a third-party vendor, you can save money, focus more on other parts of your business, and ensure that your customers are handled successfully. BPO provides an excellent way for you and your employees to remain focused on high-priority core competencies without losing sight of existing customers' needs.
Confie BPO offers business process outsourcing solutions to help you improve your relationships with your customers, spend less, and increase the overall efficiency of your business. What are you waiting for? Here at Confie BPO, we understand every aspect of BPO. To discover what we can do for your business, all you have to do is give us a call at 800–684–2BPO (2276) or contact us today!