The concept of offshore business process outsourcing (BPO) has been around for a while. Less well known is the term nearshore outsourcing, or simply nearshoring. What's that all about? How do nearshore BPO call center strategies increase sales, improve customer service and customer retention and lead to a healthy bottom line?
One effective way of explaining this business practice is by analyzing some of the myths that have developed. Let's break it down.
1. Myth #1: Offshoring and Nearshoring Call Centers Are Basically the Same 
Let's start with an understanding of how offshore and nearshore BPO really are similar. Both strategies involve offloading some non-core company responsibilities to operations in other countries where results can be achieved at a lower labor rate or with greater expertise, or both.
When we think of offshore outsourcing, manufacturing might immediately come to mind. Today, however, it can also involve software development and other technologies, IT support, HR support, call center operations — basically, any department, discipline, or project that the client company considers to be beyond its core strengths or budgetary constraints.
The main difference between offshore and nearshore BPO is proximity. It's about as simple as that. For American businesses, nearshoring might take place in Mexico instead of, say, India, Taiwan, Vietnam, or China.
Why? Because Mexico is closer. A lot closer. Why is that difference so important? Read on.
2. Myth #2: Nearshore BPO Call Centers Will Burn Out Your Best People 
The argument here is that when your company is involved in an operation outside the country it involves some of your most talented managers having to spend their lives at airports. When home, they're taking phone calls and exchanging emails in the middle of the night to monitor operations on distant horizons.
There could be some truth to this belief when it comes to traditional offshore outsourcing operations. That's why nearshore call center services are better. Yes, if your BPO is 12 time zones away, it just might trigger epic air travel and frequent middle-of-the-night meetings. And the eventual burnout of key people.
An effective nearshore partner, on the other hand, isn't that far away. It's just over the border. Often in the same or a neighboring time zone. So it can be as easy to stay in touch with a nearshore outsourcing partner as it is to contact an Illinois vendor if you're an Ohio company. How many of your executives would be grateful for that kind of relationship?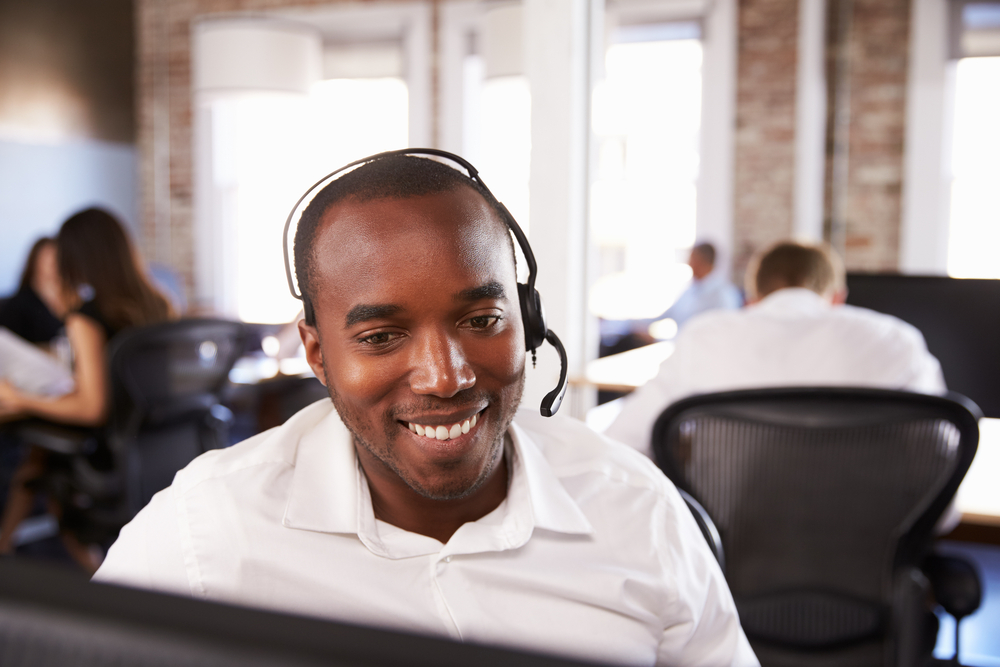 3. Myth #3: Nearshoring Will Eat Up Any Potential Cost-Savings with Shipping, Travel and Associated Costs 
Again, it's proximity that reveals the truth behind this myth. As already mentioned, your travel costs will likely be contained to a few hours, not days of pricey overseas adventures and productivity-killing jet lag.
If you are a manufacturer, a related reason to embrace a nearshoring partnership is that you'll keep those shipping costs low. After all, you're not shipping products halfway around the world. It's likely a truck taking delivery instead of freight air. It's on your loading dock tomorrow, not (hopefully) next week or next month.
For businesses that need to help their customers understand the products they've bought, a nearshore call center customer service is open 24/7/365 so there's no frustrating wait times.
4. Myth #4: The Language Barrier of a Nearshore BPO Call Center Will Prove Fatal 
If that's true in the case of your company's nearshoring partnership, then you should indeed end it as soon as possible. But if you do, explore future opportunities with nearshore providers to which language differences are not a problem.
The best nearshoring BPO call center operations have had years of experience working with American companies. They have bilingual client contact personnel who are fluent in English. They understand cultural differences, too. Many of them grew up and went to school in the U.S. and still have family here. You – and your customers – should have no problems communicating with your nearshore call center contacts by phone, email, text, or in person.
You can get reassurance on this point in the interview process. Only develop a relationship if you're convinced there won't be a language barrier.
5. Myth #5: Companies Using Nearshore Outsourcing Lose Control of Their Operations 
This is an argument that has long been used to criticize offshore outsourcing in general. That is, the work is being done so far away and is so hard to monitor on a regular basis that you won't really know what's going on.
Nearshoring is a way of responding to that critique. As mentioned, nearshoring involves an offshore partnership that's strategically close to your main operation for all the benefits that closer proximity provides.
Like any offshore operation, nearshore call center services puts the department, discipline, or project in capable hands where real savings can be realized — but it's close enough that you can keep a closer eye on the operation on a daily basis.
Travel is cheaper and takes less time than traditional offshoring, and your people can attend virtual or phone meetings that take place with maybe an hour's time zone difference — not in the middle of the night. Seamless integration with your main operations is critical to the success of any nearshore partnership, and the best partnerships keep that top of mind.
Let Us Help You Separate a Few More Nearshoring Truths from Myths 
At Confie BPO, we build and nurture effective business process outsourcing solutions for hundreds of clients in healthcare, technology and telecommunications, insurance and financial services, retail, logistics and supply, and numerous other fields and industries.
We provide a diverse range of services for these clients. These include, but aren't limited to, call center operations (inbound and outbound sales), HR operations, IT support, claims and payment processing, accounting services, and direct response marketing.
We deliver these and other business process outsourcing operations with a proven nearshore operation. We can answer all your questions on nearshoring and perhaps put to bed a myth or two you might have in your head.
Contact us today to find out how Confie BPO will provide the nearshore call center services you need or call us at (800) 684-2BPO (2276).