Business Process Outsourcing (BPO) is becoming a way of life for many successful firms and with good reason. Nearshore BPO can save you time and money while allowing you and your employees to focus on your core skill sets — all with a much higher level of flexibility that can give you the competitive edge you need.
The data shows that BPO works – and companies want the competitive advantages it can provide. According to the 2020 Global Outsourcing Survey by accounting firm Deloitte, the two top reasons that companies choose to outsource are cost savings and flexibility. Let's examine some of the most common professional services that work seamlessly with BPO and how this can help your firm.
Can BPO Deliver Excellent Customer Service?  
Customer service and business process outsourcing are a natural combination. Customers need to place orders, ask questions, and if a problem comes up, have it resolved quickly and to their satisfaction by a professional with a deep level of commitment and skill in customer service.
The right nearshore BPO call center services in your portfolio can make all the difference. Whether that portfolio includes financial services, retail services, real estate agency, and more, understanding your products and industry, providing stellar communication avenues, and mastering the importance of speed in customer service are all things that a superior BPO provides.
Our nearshore call center employees are available 24 x 7 every day of the year to ensure that your customers receive the high-quality experience that they deserve and that will grow your firm. We train them in the specific needs of your industry and your individual firm to make sure that you deliver on the value proposition that you promise.
The proximity of our call center to the United States makes communication that much easier. Our predominantly bilingual employees are all within a short traveling distance from the states and work from our state-of-the-art facility to keep your business running properly day and night.
Why Do So Many Companies Choose to Outsource their Human Resources Services?
The high cost of recruiting and retaining talent is making Human Resources outsourcing more and more popular across industries. The expense of hiring professionals and maintaining them as full-time employees includes recruiting, salaries, supplies, and benefits. It has the downside of slow and cumbersome scalability. Your employees are arguably your most important asset. By outsourcing Human Resources functions, you can free them up to focus on their core skill sets.
Functional managers can supervise their people, keep the projects running, and strategize for the future instead of stretching their limited time across roles for which they are less suited, and that will ultimately create less profit for your firm. Especially during times of hiring booms, Business Process Outsourcing can keep your firm moving toward its goals at the most efficient pace possible.
Have you ever found yourself in the position of needing to interview for multiple positions? The amount of upfront time and money it can take is enormous, especially if you must move other business priorities down the list for the time being. This is especially true for new businesses.
Can BPO Give My Firm the Marketing and Sales Results We Need?
Business Process Outsourcing provides solid marketing support. Whether you need lead generation, direct response marketing, or inbound sales and outbound sales, we have the professionals in our nearshore call center that you need at the right time and in the right numbers.
BPO can help you reach your goals by reaching a wider market than you can with your full-time staff. We work with both business-to-business (B2B) and business-to-consumer (B2C) sales. We will find your prospects and convert them into valuable leads.
Direct response marketing is a time-tested tool for bringing in sales, but it is notoriously difficult to predict. The right social media ads or infomercials could generate a huge spike of incoming call traffic followed by a smaller but important trickle of calls over time. To deliver the results that you want, it is critical that each call be treated with professionalism and on time.
Inbound and outbound call center sales are the lifeblood of firms. We take care of your customers with excellent service on the orders they call to give us, manage the customer relationship, track their buying patterns using cutting-edge technology, and offer them new products just when they are most likely to want them.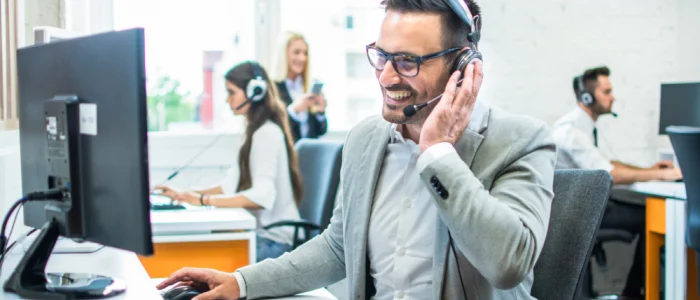 Can BPO Handle My Company's Insurance Claims?
Our Business Process Outsourcing partners with leading insurers to deliver outsourcing services for the processing of insurance claims. By seamlessly helping you navigate business volume fluctuations, we can create greater customer satisfaction while handling your fraudulent claims management and providing greater accuracy in a settlement. We use our decades of experience in the insurance industry, the newest tools, and our highly trained staff to reduce your costs and increase your profits.
Why Does Everyone Seem to Be Outsourcing IT?
Outsourcing your IT gives companies access to the specialists they need during the timeframes they need them and at great cost savings to the company. The simple fact is that you can hire developers nearshore for a fraction of your cost in the United States.
When you hire a quality IT organization through Business Process Outsourcing, you are hiring professionals that have the resources to start working on your projects immediately. Recruiting and hiring IT professionals in-house could slow down a project for months, making you less agile in the marketplace and therefore less competitive.
Whether you are looking at IT help desk needs or IT project work, BPO can be a valuable tool. By delegating this all-important function to a trusted partner, you will have peace of mind and the time to focus on your own work.
What are the Next Steps?
Confie Business Process Outsourcing has helped many organizations to improve customer relationships and efficiency while reducing costs. Our BPO division has over 1,000 staff members who are highly trained, predominantly bilingual in English and Spanish, and available 24 x 7. If you think BPO could take your business to the next level, let's talk!
To learn more about how Confie Business Process Outsourcing can save your business time and money while delivering excellent results, contact us online or call us at 800-684-2BPO (2276) today!