Customer retention is a challenge for every company. But what if it was easier than you ever thought it could be?
Business process outsourcing (BPO) can be a game-changer for many companies, especially when it comes to customer retention. Unfortunately, many of the companies that would benefit from using inbound and outbound call center services don't know how BPO can help them out.
Curious as to how outsourcing can enhance your own customer retention efforts? Here are 7 ways call center solutions can help you retain your customers.
1. Minimize In-House Workload through BPO
Chances are you have existing staff who provide the kind of top-notch creative brainstorming you need to grow your company. Unfortunately, some of those staff members are often kept busy focusing on other tasks, especially if you work in a smaller company.
Call center services can help out with this because it effectively minimizes your in-house workload. Almost every task that your staff members are responsible for can be outsourced to various specialists. This frees up your in-house gurus to do what they do best and provide the experience that customers want.
2. Call Centers are Always Open
Different customers stick with different businesses for various reasons. Nonetheless, one of the most consistent reasons that customers stay with a business is that when they need help, the company is there for them.
One of the most popular reasons to use call center services is so your customers can enjoy 24/7 support. No matter what time of day or night, when they encounter an issue, your customers will get the help they need.
As an added bonus, outsourcing many of your telephone needs means that you and your own staff can go home on time. Just like that, you have fewer late nights at the office each month!
3. Call Center Agents Who Speak the Customer's Language
In some cases, customers are already annoyed when they try to contact you because they have encountered a challenge with your product. Then, they have to navigate a confusing phone tree. Next, they may get put on hold. Finally, more often than not, the customer gets someone who is hard to talk to and doesn't really understand their concerns.
The right company can provide the nearshore BPO you need to avoid this issue. "Nearshore" means that outsourced workers are literally very close to the home country. This means they know how to speak the customer's language (both literally and figuratively) and can offer reliable customer service.
Best of all, having a call center means customers won't have to wait very long on the phone. When you combine not having to wait with great service, more customers are sure to stay loyal.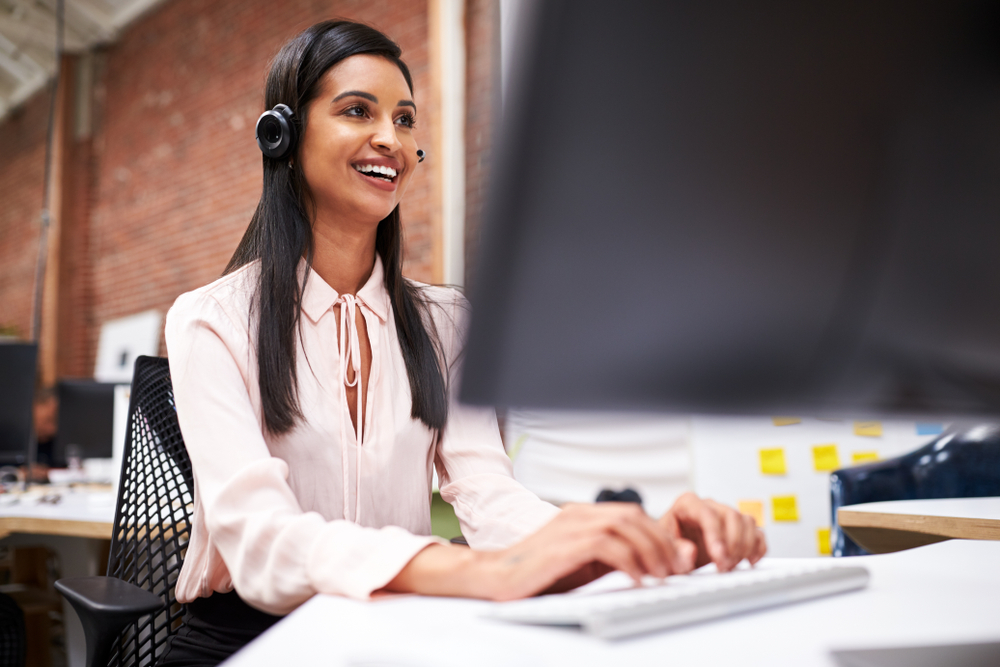 4. Improved Response Times by Outsourcing Your Calls
Earlier, we talked about how always having someone on call can enhance your customer retention. A call center provides another important asset: speedy response times.
When customers have a problem, they want a quick solution. If they have to wait, they're likelier to switch to another company. If you can provide almost instant response times, you will retain more customers than ever before.
5. Power of Data Analysis at Your Fingertips
Data analytics are the key to any company's growth, but they often feel like a "Catch-22" to the average business. After all, these analytics offer valuable ideas to help you grow your business, but if you don't already have a large, prosperous business, you may not be able to afford the tools necessary to gather and study this data.
With the right inbound call center customer services, even the smallest companies can have access to the data management services they need. These services can help you divide your customers into accurate segments and then use your knowledge of these audiences to better meet their needs and expectations.
At the end of the day, you don't necessarily have to overthink customer retention. Customers mostly prefer to stick with businesses that seem like they understand what the customers care about. BPO helps you get the data to not only understand your customers better but to provide the kind of service that keeps them coming back.
6. Your BPO has Specialized Retention Knowledge
When you outsource different needs to a customer service company, you don't just get the services they provide. You also get access to the special knowledge they have.
For example, a good BPO company has serviced countless clients in the past. Because of this, they know a lot about customer retention. Rather than trying to reinvent the wheel, why not rely on the knowledge they have?
In many cases, inbound customer service providers already have special retention initiatives they can implement for companies that need them. By studying your company's specific needs and challenges, a BPO company can create a retention initiative that is tailor-made to help you retain as many customers as possible from year to year. In addition to retaining customers and boosting profits, a BPO company can also more than pay for itself.
7. The Right Business Process Outsourcing Specialists for the Job
If you've never taken advantage of business process outsourcing before, you may think it's nothing more than call center customer service support. In reality, though, the best providers have specialists who offer expertise in a variety of fields.
What does this mean for you and your company? Once you identify some of the obstacles you face regarding retention, BPO can help you overcome those obstacles. Sometimes, this means deploying customer-service experts in customer-facing "front of office" jobs. Other times, it means deploying experts in other fields to handle your "back of office" responsibilities.
Ultimately, making the most out of outsourcing is a matter of finding the right specialists for the right tasks. It all begins with finding a BPO company you can rely on.
Retain More Customers with Business Process Outsourcing!
Now you know how BPO can enhance customer retention. But do you know where you can find a company to handle all of your inbound and outbound call needs?
Here at Confie, we understand all about BPO and how it can help companies just like yours with our call center solutions. To discover what we can do for your business, all you have to do is contact us today!