The current business environment is 24 hours per day, seven days per week. Giving your customers access to an excellent call center services provider around the clock is vital to a good communication strategy. When you're looking to hire a BPO provider for your customer service, there are some certain qualities call center agents should have to represent your company effectively. Here are some ideas on what makes a BPO call center agent great.
Call Center Customer Service Agents Should be Great Communicators
The most important skill that a BPO customer service call center representative must possess is the ability to communicate in a relatable manner that your customers find easy to understand. Communication skills are a spectrum that includes oral and written talent. If your call center agent cannot effectively talk to your customers and write down clearly what's been said, miscommunication may result.
Another quality that's often an overlooked communication skill is the ability to be an active listener. By focusing on and paying direct attention to the speaker, a good agent will understand the questions asked and statements made. This creates trust with the person on the phone call that will go a long way to turning a customer into an advocate for your brand.
Exploring a nearshore BPO call center services located in an adjacent country can provide agents who are not only fluent in your language, but also natively understand the culture.
BPO Customer Service Call Center Agents Should be Able to Pay Attention to Detail
The old saying "The devil is in the details" cannot be overstated in the customer service call center environment. Missing slight details in a customer service conversation can have negative effects and turn a conversation into a confrontation. Think about the last time you had a customer service issue and called a call center to get help. How many times did you need to repeat your request? How did that make you feel? It probably upset you to the point that you wanted to hang up the phone. That's not a desirable outcome, and it can be avoided by paying attention to the details of the conversation.
Once the call is over, the work doesn't stop there. The representative should be recording the customer feedback and making sure the right people have access to customer data to make future improvements and decisions.
Problem Solving Skills are Essential for Call Center Services Agents
The ability to solve complex or even basic problems is a trait that all call center representatives need to have. Let us be honest, most people do not call into a call center without a problem to solve. It could be anything from a faulty product to a service that was not provided. If the BPO representative of your company cannot connect the dots and solve the problem, it makes your organization look bad. Choosing the right BPO call center services involves reading reviews written by other clients, as well as customer satisfaction surveys. 
A Good BPO Provider's Call Center Customer Service Rep Has Patience and Empathy
Unfortunately, in many cases, when your customers call in they are already unhappy or frustrated. The ability to be patient and have empathy can go a long way towards helping them find a solution and leave happier. An intuitive and understanding BPO call center customer service representative will listen to the customer and get the facts of the situation.
Customers don't need or want sympathy. What they need is someone who understands their situation. A nearshore BPO call center representative can understand your customer's situation and then act to solve their problem. The ability to put themselves in someone else's shoes is a crucial trait that makes an excellent call center representative. This skill is essential in order to turn upset customers into happy ones and ultimately will spark and improve your customer retention.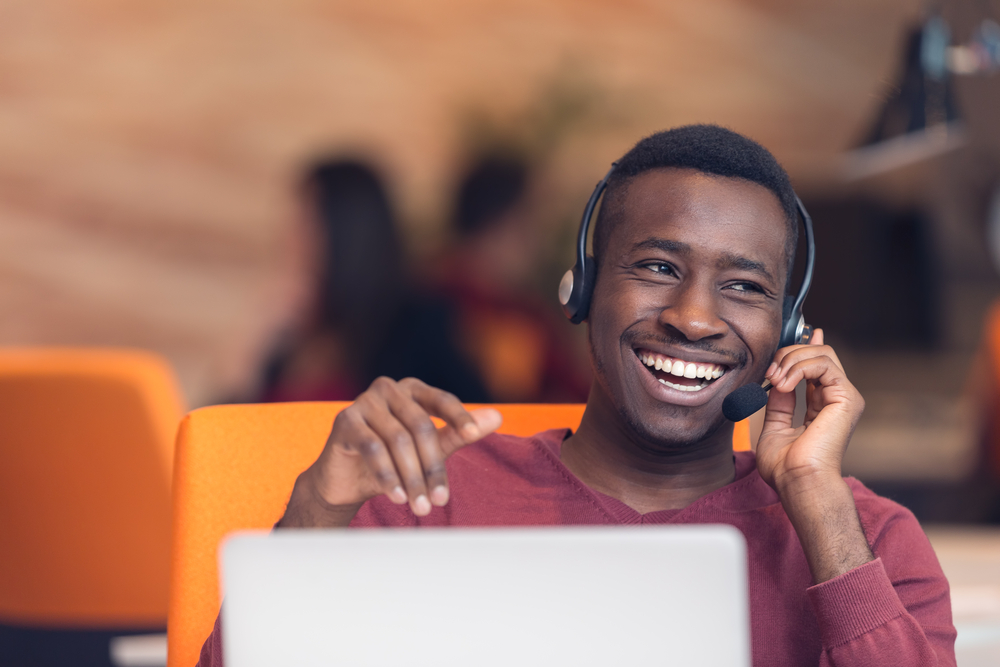 Your BPO Call Center Customer Service Should Know Your Product or Service
As we've discussed, when your customers call you it's generally because they are unhappy with some aspect of your service or are having trouble using your product. Those who call need to find someone on the other end who knows your product or service inside out and can help them solve their problem. Your BPO call center services should be able to demonstrate a clear understanding of your company's products, as well as be able to speak fluently and natively with your customers. This is one reason to choose a nearshore BPO call center provider – their agents are likely fluent in both the language and culture of your customers.
Note: Customers who are happy won't take the time to call, but they may leave a good review on your social media! That's why having an active and constant social media presence is so important. Your BPO services provider should be able to help you fill this niche.
Trust Confie BPO for Excellent Customer Service Call Center Agents
Confie BPO has the staff that you need to manage all call center tasks at an affordable rate. Our customer service call center staff is fluent in English and understands how to maximize every contact with your customers.
Contact us online or call Confie BPO at 800-684-2BPO (2276).