The landscape of finance is constantly changing, so it is necessary to stay ahead if you want to be competitive as a business owner. The future shows that innovation will play a pivotal role in shaping the future of the financial industry – an industry you can absolutely excel in with the right tools.
Among these innovations, Business Process Outsourcing (BPO) in banking has emerged as a highly transformative option. BPO is a third party that streamlines your operations and helps you foster groundbreaking growth. This guide discusses the intricacies of BPO in finance, its benefits and challenges, and the services that will help you reach your goals.
What is BPO in Finance?
BPO in finance has a specific role, which is to delegate specific tasks within your organization and assign them to specialized external service providers. These functions span a wide array of services, such as treasury reporting, accounts payable and receivable and claims processing. A BPO call center has solutions that can handle responsibilities that range from accounting and bookkeeping to risk management and investor relations.
The reason BPO has risen in popularity is due to the flexibility and scalability it can help you achieve. When you are able to outsource components of your operations to a BPO organization, it allows you to focus on other strategic aspects of your company. In the meantime, BPO experts handle what you either don't have the time or expertise to operate. In the meantime, BPO experts handle the day-to-day routine back office tasks. Streamlining these processes with a BPO company gives you more time to work on growth areas that matter the most, while saving you money long-term
Benefits of BPO in Finance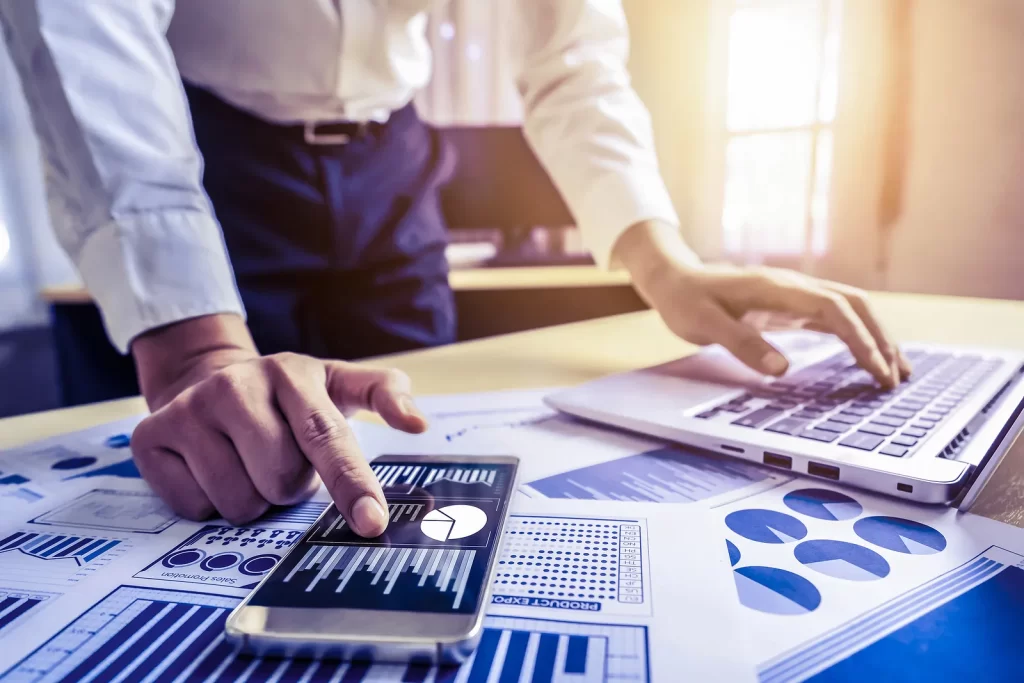 Integrating BPO into your company is a big investment with the potential for amazing returns. A BPO brings new strategies for your routine back office tasks, so you can spend your time – and use your core team – to plan important new developments and improved market reach. However, like any transformative resource, BPO comes with both benefits and challenges.
On the plus side, there are a multitude of positives you receive when you partner with a BPO provider. BPOs make your operations more efficient, which reduces how much money you need to spend over time. This also enables your employees to dedicate their time to tasks that are most important. Working with a BPO reduces your costs while giving you access to specialized talent that you cannot find elsewhere. Your BPO call center experts take over certain tasks, which gives you the ability to focus on your core competencies and other areas of profitability.
Challenges to Outsourcing BPO Call Center Functions
Challenges to outsourcing your back office and customer service functions may include scheduling conferences and meeting times if your BPO is out of the country (offshore), initiating a seamless transition of tasks between your company and your BPO partner, as well as concerns you may have around data security and regulatory compliance.
There are ways to navigate these challenges by choosing the best BPO partner for your organization.
Your nearshore BPO is on or close to the same business day schedule you keep in the United States, but is still far less expensive than an onshore (in the country) outsourcing partner, making it easy for ongoing meetings. Additionally, choosing the right partner means picking one that stays up-to-date with regulatory changes and compliance rules, as well as implementing an iron-door security method that keeps your data – and your customers' and clients' data – safe.
Your BPO should maintain seamless communication with you to help you make the best decisions for your organization. The good news is that when you work with the right BPO provider, you'll maneuver through these challenges easily. This means you can rest assured that you and your customers are in good hands – while meeting all legal requirements.
BPO for Financial Services
BPO call centers play a significant role in the financial services industry by providing a wide range of services that help you streamline your operations, reduce costs, and improve efficiency while meeting compliance regulations.
BPOs handle functions like fraud detection, loan processing, IT support, accounting and bookkeeping, collections and debt management, and meeting compliance regulations. They have the expertise, knowledge, and advanced technologies you need to run your business legally and efficiently, thus saving you time and money.
They also use advanced technologies and algorithms to detect suspicious activities and potential fraud, monitor your transactions for you in real time, and take preventive measures to protect your customers and your company. BPOs handle your payment processing tasks for you and ensure that all of your payments are processed accurately and promptly, reducing the risk of errors and delays.
BPOs have IT support services that ensure your infrastructure functions smoothly and legally. They also take care of any maintenance, troubleshooting, and software updates you need. BPOs manage your account-related tasks such as setups, maintenance, and closures. They have the expertise and cybersecurity measures to protect your sensitive financial data.
How to Use BPO Financial Services in Your Organization
If you want your brand to be successful, you need a BPO partner that knows how to prioritize the experience of your customers and which security measures will keep their information safe. The right outsourcing company can ensure that all necessary rules and regulations within your industry are followed so that this trust is built and maintained over time. They also have the expertise that protect your business and its private information. Below are a few ways BPO partnerships protect you and your customers.
Fraud Detection and Prevention. Specialized BPO teams employ advanced algorithms and data analysis to identify and prevent fraudulent activities, safeguarding private data for your company and your clients.
Compliance. BPO providers ensure your organization adheres to the required complex regulatory frameworks in your industry. This mitigates risks associated with non-compliance.
IT Support. Outsourcing IT services guarantees uninterrupted technological support. This is essential for the seamless functioning of all of your systems.
Financial Planning and Retirement Planning. BPO experts assist you in comprehensive financial planning, which can guide you and your employees toward secure and prosperous retirements.
Insurance Brokerage. Outsourced insurance brokerage services facilitate tailored insurance tools, ensuring clients receive optimal coverage.
It is important that you choose a BPO partner that streamlines your processes to save you time and money while helping you achieve your goals. If you are looking for a company that offers solutions like these, you may want to consider Confie BPO. They have the expertise and knowledge you need to run your processes and operations more efficiently.
Empowering Financial Futures with BPO
Staying competitive in the financial industry is necessary, and embracing a BPO partnership is a strategic way to rise above the rest. Confie BPO stands tall as an embodiment of innovation amongst its competitors. We are at the forefront of reshaping the business landscape and upholding principles of excellence, security, and unparalleled expertise. If you are ready to elevate your organization to new heights and explore how Confie BPO can innovate your financial operations. Contact us today via email at contact@confieBPO.com, phone at 800-684-2276, or online.